Car Key Replacement Services
Whether you've lost your keys or need a duplicate, we are the professional mobile locksmiths you can rely on.
When you're on the go in St. Louis, MO, the last thing you need is a misplaced or malfunctioning car key. It's not just an inconvenience; it can disrupt your entire day. At G's Lock & Keys, we understand the urgency and importance of a swift car key replacement.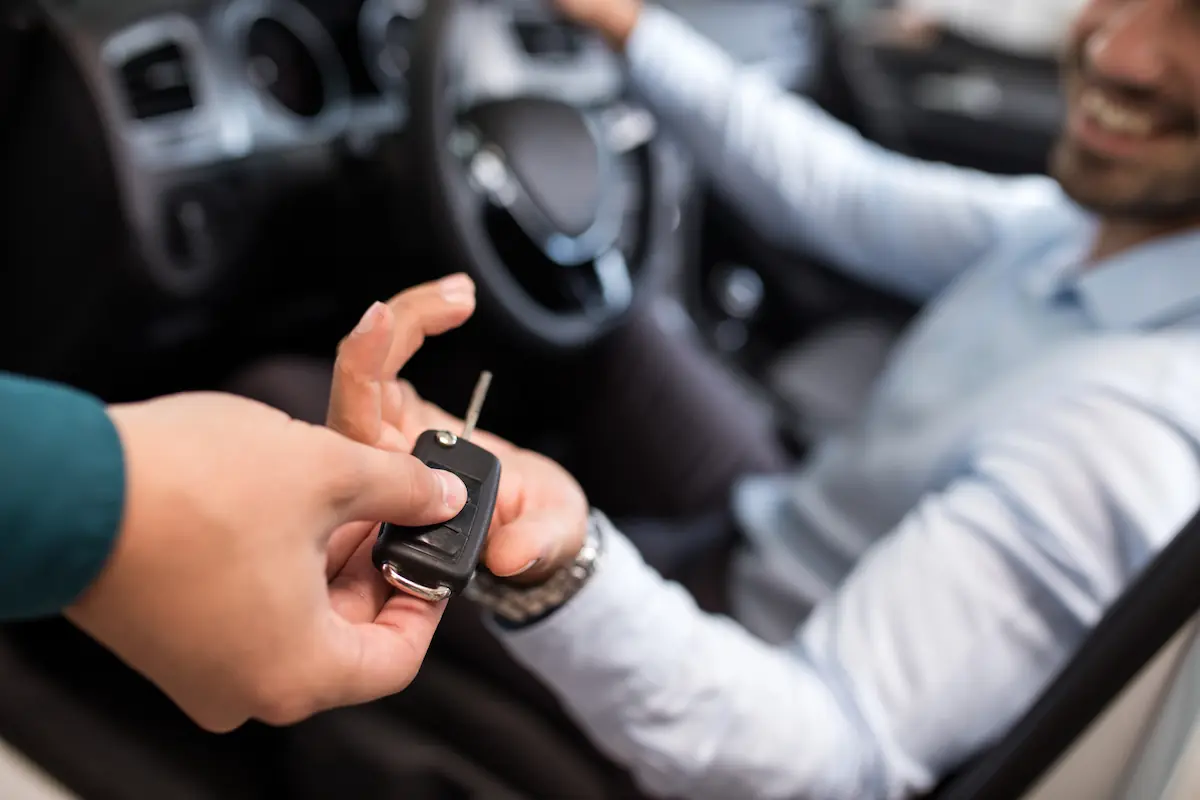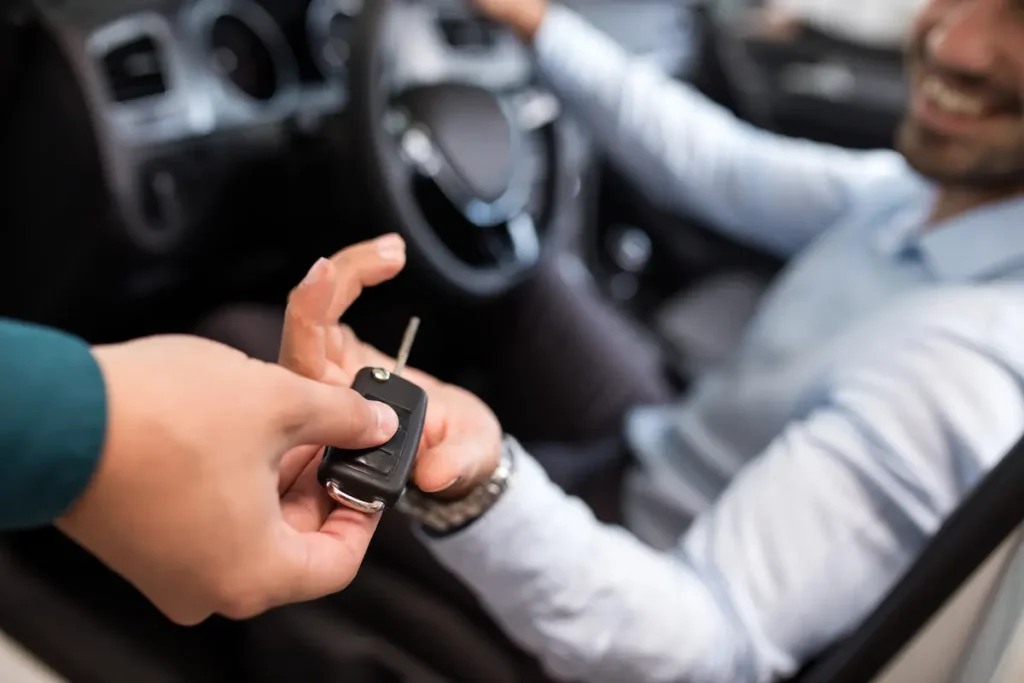 Our Car Key Replacement Services
Immediate Key Replacement:
Have you lost or misplaced your keys? We can quickly replace them and have you back on the road quickly.
Brand-specific Key Fob Replacements:
Modern cars come with specialized key fobs for added security and convenience. We offer dedicated replacements for:
Car Key Programming:
Along with physical key replacements, we provide car key programming services, ensuring your new key perfectly syncs with your vehicle.
Solutions for Stuck or Broken Keys:
Keys stuck in the ignition? Or is a piece of it broken off inside a lock? We have the tools and expertise to remove and replace safely.
Car Key Repair:
If your car key isn't turning or functioning correctly, we can often repair it, saving you the cost of a full replacement.
Car Locksmith in St. Louis, MO: Specializing in Car Key Replacement Services
Being a car locksmith in St. Louis, offering car key replacement services, is a role that combines technical skill, on-the-go adaptability, and a keen sense of customer service. Whether a client has lost their keys or needs a duplicate, this role demands precision, responsiveness, and trustworthiness. Here's a comprehensive look at what it entails:
Swift and Reliable Service:
As a professional mobile locksmith, responsiveness is vital. Clients who've lost keys or need a duplicate often require immediate assistance. Key features include:
Emergency Availability: Being on call and ready to respond quickly, no matter the time or place within St. Louis.
Mobile Capabilities: A well-equipped mobile unit ensures that all necessary tools and equipment are always on hand to provide on-the-spot service.
Understanding Various Car Key Technologies:
Modern car keys come with various features and technologies, including:
Standard Mechanical Keys: Traditional metal keys that might be used in older models.
Transponder Keys: Equipped with a chip for added security, requiring specialized knowledge for duplication.
Remote and Smart Keys: These may require complex programming and pairing with the vehicle's onboard computer system.
A professional car locksmith in St. Louis must be proficient in handling all these key types.
Offering Tailored Solutions:
Every situation is unique, and a skilled car locksmith must be able to assess and provide solutions that fit the client's specific needs:
Lost Key Replacement: Creating a new key from scratch, possibly requiring decoding the vehicle's lock cylinder or onboard computer system.
Duplicate Key Creation: Crafting precise duplicates, whether it's a simple mechanical key or a more complex transponder key.
Key Repair: Sometimes, a key may be damaged rather than lost. Repairing and reprogramming can be an option.
Upholding Professional Standards:
Trust and professionalism are key:
Quality Workmanship: Using high-quality materials and tools to ensure that the replacement keys are durable and functional.
Transparency in Pricing: Providing clear quotes without hidden fees or surprises.
Customer Service: Offering friendly and empathetic service, understanding that losing a key can be a stressful experience.
Building a Reputation in St. Louis:
Being a local locksmith in St. Louis means understanding the community:
Local Expertise: Knowing the city well helps in providing timely service.
Community Trust: Building and maintaining a reliable and professional service provider reputation.
Why Choose G's Lock & Keys for Car Key Replacement?
Fast and Reliable:
We understand the inconvenience of a lost or malfunctioning car key. Our mobile service ensures rapid response, reducing your wait time.
Expert Technicians:
Our skilled professionals are trained in the latest car key technologies and techniques. Whether it's a traditional key or a modern key fob, we've got it covered.
Transparent Pricing:
Our commitment is to offer the best services at competitive prices with no hidden costs. The quoted price is what you pay.
Local Presence:
Being a local St. Louis business, we're familiar with the area and can reach you wherever you are in the shortest time possible.
Get in Touch
📞 Contact Us: (314) 496-4466
⏰ Hours: 7 am-8 pm daily
Call or text us if you require immediate assistance or want to schedule an appointment. We're here to help.
A Comprehensive Locksmith in St. Louis
Beyond car key replacements, G's Lock & Keys offers many locksmith services. From home lockouts to business security solutions, we are your all-in-one locksmith solution in St. Louis.
Being a car locksmith in St. Louis, MO, specializing in car key replacement services is about more than technical skills. It's about being a reliable and professional mobile solution that clients can turn to in their time of need. Whether dealing with the frustration of lost keys or the simple need for a duplicate, a car locksmith in St. Louis must provide a seamless, customer-focused service that reinforces why local expertise and professional care matter. Its role stands at the intersection of technological proficiency, on-the-road readiness, and community trust.
Remember, one name stands out in St. Louis: G's Lock & Keys when it comes to car key replacements and other locksmith needs. We are just a call away, ensuring your safety, security, and peace of mind.